11 Years of ACA: Consumer-Centric Healthcare Accounts Thrive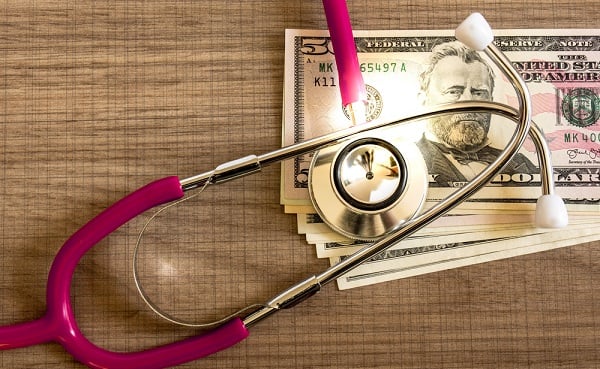 If Mark Twain worked in the healthcare industry, he would probably say that reports of the death of the Affordable Care Act have been greatly exaggerated. Despite numerous attempts to modify or even repeal the ACA, it remains viable for millions of Americans.
"The ACA is the most comprehensive US healthcare reform legislation since the 1960s," said Bo Armstrong, marketing director for DataPath, which develops benefit administration technology. "The reality is that the ACA is still extremely young, but it has caused massive tidal waves throughout the healthcare industry. For some it has gone too far and for others it has not gone far enough. Because of how the ACA continues to change, it is difficult for employers to stay current, especially in the area of ​​consumer-centric health care.
Armstrong shared his ideas during the November 18 webinar "How has a decade of affordable care law affected the consumer-centric healthcare market?"
"Despite many obstacles, or perhaps because of them, the CDH account market has grown significantly year over year as ACA has evolved," he said. "The question now is whether this growth will continue, let alone how employers, brokers and third party benefit administrators can benefit from the expanding market."
ACA has complicated but also improved CDH over the past 11 years, he said. How have the main CDH products performed in the context of the ACA?
"In 2010, 37% of workers who were offered a flexible spending account signed up for an account, with around 18 million FSA accounts and an average annual contribution of $ 1,400," Armstrong said. "By 2019, the total number of FSA accounts had grown to 30.2 million. By next year, the market is expected to reach 33 million accounts.
"In 2010, the estimated number of healthcare reimbursement accounts was 10 million," he said. "By 2019, that number had grown to 15 million. By next year, estimates put the number of HRAs at nearly 16 million.
"Finally, we have the extremely successful history of health savings accounts," Armstrong said. "In 2010, only a quarter of those under 65 who had private insurance were enrolled in a high deductible health plan. By 2017, HSA registrations had almost quadrupled to 32% of those commercially insured. By 2019, the total of accounts had climbed to 28.3 million. At the end of 2020, there were nearly 30 million HSA accounts, with an asset value of $ 800 billion, of which nearly $ 24 billion was invested. Projections indicate that HSAs will reach 43.7 million accounts next year.
Armstrong offered six take-out messages for brokers and third-party benefit administrators:
FSA remains the most popular CDH account despite regulatory changes from the ACA. With the recently removed OTC restriction, look for increased interest in FSAs from employer groups.
Take advantage of the growth of HRAs, especially newer ones such as ICHRAs, before competitors take over this whole market.
HSAs are the only accounts that offer triple tax savings (tax-exempt contributions, tax-free withdrawals, and tax-exempt interest / investment income) for participants.
The popularity of HSAs is increasing and these accounts are generally much easier to administer for TPAs ​​than FSAs or HRAs. If you don't already offer HSAs, now is a great time to start.
Combine FSA, HRA, and HSA accounts with Lifestyle spending accounts and student loan repayment assistance to add even more value to your menu of services. Keep the client aware of the complexity of the regulations and the financial ramifications of going it alone.
PTAs can save employers more compliance penalties than they cost. This is especially true given all of the complexities introduced by ACA.
"The partisan conflicts unleashed by the ACA and numerous efforts to reduce or even eliminate it altogether are taking their toll," Armstrong concluded. However, the Biden administration has expressed its full support for the ACA. Unless one or more decisions of the United States Supreme Court to repeal some or all of its provisions, the ACA should remain in effect. force and continue to evolve for many years to come.
"In the case of CDH accounts, the impact of ACA, as it has continued, has been positive. FSA, HRA and HSA are booming, with steady growth over the past 11 years and no slowdown in sight. "
Read more: