Coalition for Equity in Radiology | Business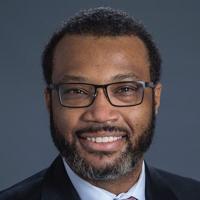 Of all forms of inequality, injustice in health is the most shocking and inhumane. Dr Martin Luther King Jr.
Dr. Derek West is a Board Certified Interventional Radiologist and Associate Professor in the Department of Radiology and Imaging at Emory University School of Medicine in Atlanta, Georgia. With a doctor father and a nurse mother, West seemed destined to pursue some area of ​​medicine, but instead chose engineering as his undergraduate major. It was only thanks to his impressive MCAT (Medical College Admissions Test) results that he went from being an average college student to one who made his parents proud and now has an impact on one of the many disparities, especially those that negatively affect women of Color.
His research has focused on the use of electroporation with chemotherapy, the administration of nanoparticles in the treatment of pancreatic adenocarcinoma, and research in oncologic radio-genomic imaging and its effects on decision-making in interventional oncology. . West's research and practice is founded on diversity and inclusion.
In a press release provided by the Radiology Health Equity Coalition (November 22, 2021), it was announced that eight major radiology organizations will work together to form a coalition to positively influence health care equity in the field of radiology and imaging and beyond. Many doctors of color have long argued that BIPOC communities have become unresponsive to the huge gaps in health care and training in the field. It was only after George Floyd's global televised execution and the COVID19 pandemic that the disparaging statistics were magnified due to obvious barriers to healthcare including lack of health insurance, impartial treatment and customer service and quality care.
The coalition is vital in addressing the troubling statistics of diagnostic and imaging use, such as: Excessive / potentially preventable deaths from cancer, lower respiratory tract disease and other illnesses in rural areas are often almost double that of urban areas; black women are 42% more likely to die from breast cancer than white women; black men are 52% more likely to die from colorectal cancer (CRC) than white men. (The 19% CRC disparity may be due to low projections for black men); black Americans with diabetes are three times more likely to have a limb amputated than others; and Latin Americans are more likely to die from CRC than those in many Central and South American countries. The CRC death rate for American Latinos has declined more slowly than for whites.
Asian Americans are twice as likely to die from stomach cancer, eight times as likely to die from hepatitis, and have more than 30 times the rate of tuberculosis compared to white Americans. 39% of American women without health insurance had a mammogram in the past two years compared to 75% of those with health insurance. May I reiterate "unsettling" statistics requiring immediate attention; an education necessary to save the next generation while improving the quality of life of chocolate baby boomers of all colors and ethnicities? As my editor and host of 'Conversations with Al McFarlane' always says, 'Our health should be' Our business'.
The coalition is convened by the American College of Radiology and currently includes the American Board of Radiology; the Board of the Radiology Section of the American Medical Association; the Association of University Radiologists; Section on Radiology and Radiation Oncology for the National Medical Association; Radiological Society of North America; Society of Presidents of University Radiology Departments; and the International Radiological Society with other specialist and state radiology organizations already joining the initiative.
The network of patient-focused radiology companies will collect, evaluate and disseminate resources and best practices, advocate and link with patients and community members, and collaborate on programs and services to improve access and the use of preventive and diagnostic imaging. Since medical imaging affects most patients at any given time, radiologists are uniquely positioned to begin closing the BIPOC disparity gap in healthcare. The advisory roles of radiologists throughout the care process, and particularly in medical education, create an opportunity to drive systemic change to achieve consistent, high quality and equitable care for all ages and diverse backgrounds.
"Members of the Radiology Health Equity Coalition are committed to addressing health disparities and improving health outcomes for underserved people," said Jacqueline A. Bello, MD, FACR, President of the RHEC and Vice-President of the Council of Chancellors of the ACR. Our collaborative framework allows radiologists to join in this effort.
Who would have thought that having an accurate mammogram would depend on where my doctor's office is, the imaging technician's training or whether they have any biases that would cause them to cause unnecessary pain in the body? patient ? How many people of color are trained in the trades of radiology and imaging, a critical procedure that most humans and often animals will one day need, perhaps to save a life?
Right after giving birth to her daughter, a phenomenal tennis star, Serena Williams began to feel short of breath. As one of the world's most famous athletes, she knew something was wrong with her body after an emergency Cesarean had to be performed. She underwent several operations after suffering a pulmonary embolism. Doctors eventually spotted several small blood clots in her lungs with a CT scan and put her on an anticoagulant. So what if you don't have access to this kind of quality health care? Dr West and members of the Coalition are working hard to change this scenario and to help provide community outreach and advocacy and equal resources and accessibility to historically disenfranchised people. It is indeed time!
For more information:
Email: [email protected]
Commit to the cause: www.radhealthequity.org
Personal Contact: To speak to a coalition spokesperson, email [email protected] or call Kevin Walter at (202) 420-0153
Information source: PR Newswire, A. Cision Company, New York