Using navigation platforms to drive healthcare decisions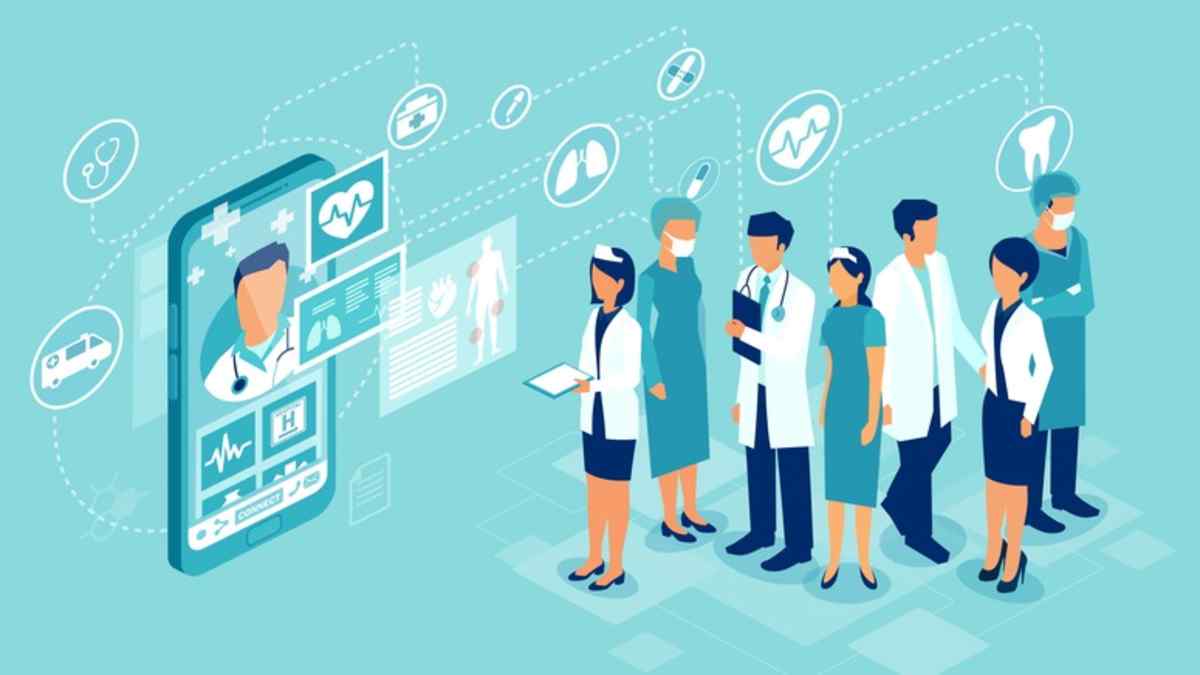 Workers receiving employer-sponsored health care often find it difficult to understand the benefits available to them. They seek support both in choosing the appropriate plans and in navigating the health care system with their coverage.
Poor health care decisions increase the cost of care and are detrimental to the health and well-being of employees. Online navigation platforms aim to help employees make better choices.
Informed decision making
According to a study by Quantum Health, a healthcare navigation and coordination company, 88% of employers said their employees were confident they understood their healthcare benefits, but only 35% of employees felt that 'it was easy to navigate the health care system. Company researchers surveyed 1,001 employees and 250 employers in March and April 2021.
This data is supported by research from Maestro Health, a third-party health benefits administrator. The company's survey of more than 1,000 consumers earlier this year found that
70 percent felt they don't have the support they need to understand their health care. "Without guidance on covered services and networked, high-quality, cost-effective providers, people are paying too much and putting their own health at risk," according to a company white paper.
On the other hand, companies with effective healthcare communication and education can see significant positive results.
HR services help
Sina Chehrazi, co-founder and CEO of Nayya, a health navigation platform, mentions a case study on Pegasus Senior Living's use of a decision support platform for its 2,500 employees . Using data and artificial intelligence, the platform tailors the enrollment experience for employees based on their medical history, unique characteristics, lifestyle and financial profile.
Pegasus said it has seen a significant decrease in the administrative burden on HR related to employee health care benefits, a decrease in medical costs per employee, and an increase in the number of employees in high-deductible health plans and l critical illness and accident insurance.
Healthcare navigation platforms have been around for over a decade, but they are evolving and improving "to help employees get the most of their benefits," said Paul Fetterolf, regional vice president at Gallagher, an insurance, risk management and consulting company.
These platforms, he said, can be used either as part of a benefits administration dashboard or as a stand-alone tool.
Even before the pandemic, Fetterolf said, "information overwhelmed employees were asking for help to make sense of their benefits and use them in a way that offers them the greatest value."
Marcia Otto, vice president, product at HealthAdvocate, a company that provides support to help employees navigate the healthcare system, said she has seen a growing interest in healthcare navigation systems. , but also "a long adoption for [employers] to buy them and offer them to their employees.
Businesses also benefit from healthcare navigation platforms that meet the needs of employees.
"When employees are better informed and educated about their benefits, it's a win-win," said Fetterolf. "Employees make better health care choices, and the employer benefits from a healthier workforce and the associated cost savings.
What to look for
The effective use of health navigation platforms relies heavily on personalization, but the right kind of personalization.
"Personalizing healthcare information goes far beyond identifying an employee by name when signing in or using a default personalized dashboard," said Fetterolf. "Sophisticated systems use data about you or people like you to guide and support decision making. "
A platform, for example, can use individual or aggregate data to suggest benefit packages best suited to the needs of employees and their dependents. Or it could help employees save money on healthcare by recommending specific employer-offered programs, such as financial wellness or healthcare expense accounts.
At the grassroots level, Otto said, there are systems that simply show employees their benefit options and provide links to them. More sophisticated systems, she explained, can leverage an employee's benefits based on the information they have provided or their health history to personalize the experience for them, even the ability to generate reminders or prompts when employees need to make an appointment or take other action. in relation to their personal health care needs.
Employers also benefit from aggregate data that helps them track the health of their workforce and identify key health risks that can be addressed through wellness programs, such as high rates of diabetes or of prediabetes.
Features of the platform that HR managers should look for include:
Personal messaging. Look for the ability to reach employees in the way they prefer or for ways that have been proven to improve engagement.
The ability to connect and exchange data with other key platforms. "If the health navigation tool is not part of a benefit administration platform, interoperability must exist between these two systems," said Fetterolf.
Mobility. Access via smartphones as well as other devices "is a must for any mainstream technology," said Fetterolf. "To be successful, you have to meet your employees where they are.
When reviewing the systems, Fetterolf advised employers to define their needs up front, starting with a few basic questions:
What are the employees asking for?
What benefits questions do HR answer most often?
What are the organization's requirements for implementing new HR technology?
What is most important to you in implementing a new technology: customer service, ease of use, affordability, return on investment, compatibility with existing tools, or something else?
"The U.S. workforce has experienced tremendous change since the start of 2020, and employers are stepping up to provide additional support to employees and their dependents," said Kara Trott, Founder, Chairman of the Board of administration and senior advisor to Quantum Health. When considering navigation solutions, she said, "helping employees overcome the challenges caused by the increasing complexity of healthcare should be a priority."
Communication and measurement
Finding a solution is just the start. Ongoing communication and education are essential to ensure the effective use of navigation systems.
"There has to be communications telling employees that this exists," Otto said. The platform itself, she said, should also have the functionality to send messages to employees based on their characteristics, needs and interests.
Lin Grensing-Pophal, SHRM-SCP, is a Wisconsin-based business journalist with HR consulting experience.
Articles related to SHRM:
Healthcare advocates help employees make serious diagnoses,
SHRM online, October 2020
Help employees navigate health benefits during open enrollment,
SHRM online, September 2020
Managing chronic care keeps health spending under control,
SHRM online, November 2019
The data-driven benefit selection tools are just getting started,
SHRM online, September 2019